Tonight begins the Megan Marathon of fun (Wednesday, Friday, & Saturday!), starting with a girls' night watching Tangled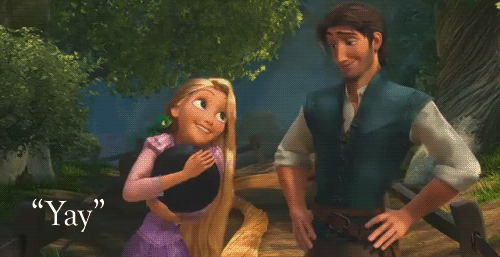 And followed by quiz bowl practice tomorrow (yes, I am an uber nerd), which means a short day at the lab:
 And then, **drum roll please** The Infinite Bonfire on Friday night. Which will consist of joyful reunions, burning of all evil textbooks, homework assignments, etc., dancing around like crazy, board games galore, and yummy s'mores!
Then of course, there's always the 6am trip to Waffle House after we've all slept for approximately 20 minutes. Usually we're like this: